1. 1982 (Sunshine Jones Rework)
3. 1982 (Classical Reprise)
About The Single
A track from my album "Childhood". Electronic musician, founding member of Dubtribe Sound System and my mentor and inspiration Sunshine Jones kindly offered to remix the track, bringing his arsenal of electronic instruments to bear and taking it in a direction DJs could play. My own new version is a remake of the album version.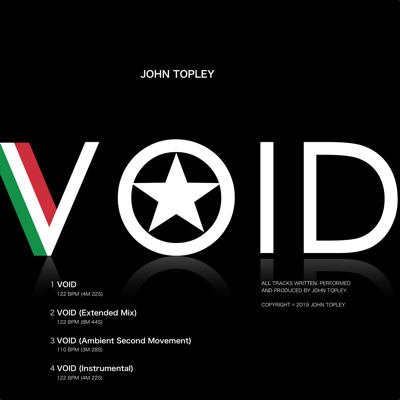 3. Void (Ambient Second Movement)
About The Single
A track I originally wrote in early 1993 and have finally got around to recording properly. It's a love letter to the Italo House piano tracks of that time.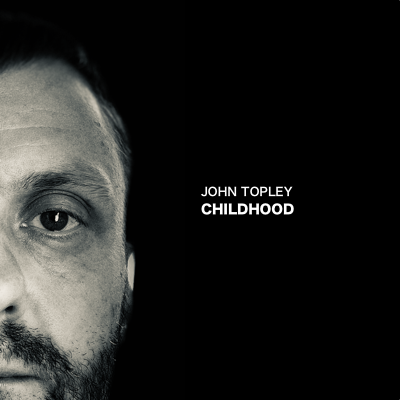 1. Synaptogenesis
Synaptogenesis occurs when the brain is created. I just thought it was a cool-sounding word.
2. Wires
As a very young boy I was fascinated by wires. I remember my grandparents had a drawing I'd made on the inside of a kitchen cupboard door for years. It was just wires everywhere.
3. Sodium
I have a strong childhood memory of staying with my grandparents and the sodium glow from the streetlight coming through the bedroom window.
4. Model Ships
When I used to stay at my grandparents in the school holiday I would make small model ships with my uncle. Every day we would walk to the newsagent and buy a new kit. One day it was the Bismarck, the next day HMS Victory…
5. 1982
1982 was a pretty exciting year for me, there seemed to be lots of new things happening and back in those days technology still seemed to hold the promise of making life better.
6. 8860
When I was growing up my friend's elder brother had the LEGO 8860 Car Chassis, which was the LEGO Technic set to have. My friend told me that this set was too complicated for people our age to be able to build, so it was with great pride that I proved him wrong when I eventually got the set for myself!
7. Hawaiian Shirts
I spent quite a lot of the hot summer of 1990 staying with my grandparents and wearing Hawaiian shirts. By then I was a young adult and my childhood had come to an end.
About The Album
I had a set of song titles noted down that were all related in some way to my childhood. The album starts with my brain being created (the process of synaptogenesis) and journeys chronologically through my childhood from there.